IRRIGATION

INSTALLATION

One of the best ways to protect the investment you've made in your new landscape is to be sure to have a professional irrigation system installed at the same time. If you live in a home that has an existing or mature lawn and landscape, it can also benefit from the addition of an automatic sprinkler system.

The design and installation are key factors in the performance and longevity of a residential irrigation system. Let the professionals select the proper materials to maximize the efficiency of your system, including flow, pressure, pipe sizes, and rotary and spray heads.

Let Mother Nature help. A rain sensor is a wireless device that has a piece that mounts on the gutter of your home and a receiver that is located close to the controller. These two pieces communicate with each, and if it is raining outside it will temporarily shut the system down. Once it dries, the system will automatically turn back on. Although a rain sensor is not ever required, it will help you save on water, especially during a rainy season. It will save you from needing to remember to turn your irrigation system off while it is raining.

Plants aren't the same as lawns. Installing a shrub zone is the ideal way to properly water any plant material. Not only do lawns have different watering needs than plants, but plants have different requirements as to how much water they require and how often. By installing separate shrub zones, your landscape will be healthier.

More ways to save money. Installation of a separate meter is available. Water usage from a separate meter used specifically for watering outdoors is billed separately by the water authority at rates for water only, instead of water and sewer, saving you money.
WHO

WE ARE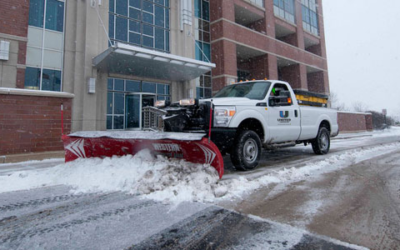 Not all snow and ice removal companies are created equal. Before you sign on with a company be sure you are getting the most bang for your buck by looking for the following crucial services provided by a trusted and professional company. 1. Equipment Not all companies...
read more